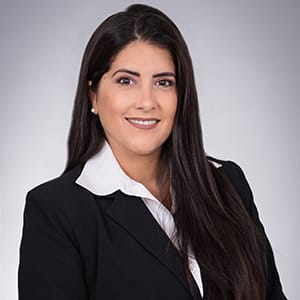 Karen Cruz
Karen Cruz was born in San Juan, Puerto Rico. She went to college to study elementary education. She is passionate about providing excellent customer service and educating our clients regarding the legal process effectively alongside our attorneys. Her goal is to provide the best support and understanding when it comes to legal service in our community. Karen has excellent interpersonal and communication skills, is very comprehensive and loves helping others. It is extremely important for her to excel on her professional skills and functions as that will only further add to the benefits our clients and their families receive from our help. She is dedicated to her faith, family and work. Karen also enjoys in her leisure time traveling and spending a sunny at the beach.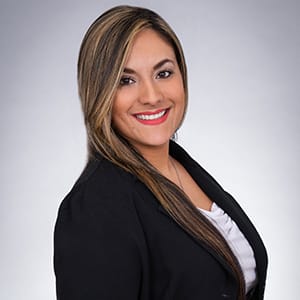 Rose Merlyn Rivera Rosario
Rose Merlyn Rivera Rosario is one of our legal assistants and has been with the firm since 2016. She is originally from Toa Alta, Puerto Rico. She studied at the University of Puerto Rico in Bayamon where she graduated in 2015 with a Bachelor's Degree in Physical Education. Her passion is helping people and therefore she has dedicated herself to the service of our clients who come to us in great times of need. She is patient, caring and knowledgeable which gives our clients great comfort in navigating their legal issues. She is a mother of two beautiful daughters and her hobby is cooking and baking cakes.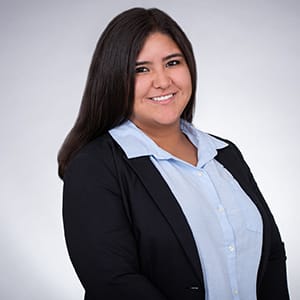 Diana Ramirez
Diana Ramirez is originally from Colombia in South America. She has lived in Orlando now for several years where she has resided along with her family while she pursues her dream to become a lawyer. She is currently a Senior at the University of Central Florida (UCF) working on her Bachelor's Degree and has plans to go to law school upon graduation. She embodies a great temperament for this type of work in that she is caring, helpful, a great listener, and yet assertive when the situation calls for it. In the meantime, she loves her job as a legal assistant because she not only gets to learn about the practice of law, but she gets to help people in difficult situations, gets to be a part of making a difference in their lives and gets to work as part of a team of people who all have this same passion to serve others in a caring and non-judgmental way.
We're Here to Help
Click the button below to contact a member of our team.